G. R. Berridge read Politics and Economics at Durham University and International Relations at Sussex. After teaching for two years at Metropolitan Police Cadet Training College Ashford, in the early 1970s he returned to Durham to do a Ph.D under the stimulating supervision of Charles Reynolds in the Department of Politics. Then qualifying (with distinction) as a school teacher at the Department of Education in Durham and teaching at Farnborough Sixth Form College (Hampshire) for several years, in 1978 he was appointed to the Department of Politics at the University of Leicester. He was made a Reader in 1989 and given a personal Chair with the title of 'Professor of International Politics' in 1993. In 2001, he was given the title and status of 'Emeritus Professor'.
Originally specialising in the political economy of South Africa's foreign relations, in the late 1980s the focus of his research began to move towards diplomacy generally. In 1994 he founded the Centre for the Study of Diplomacy at Leicester, which at the end of 1996 was flagged for special merit in the British universities' official Research Assessment Exercise. In November 1996 he was a British Council Visiting Lecturer at the University of the Bosphorus in Istanbul, and in 1996-7 Chairman of the UK Forum on Diplomatic Training. He remained Director of the Centre for the Study of Diplomacy at Leicester until the middle of 1999, and continued to be responsible for the MA in Diplomatic Studies in the Politics Department until September 2001. Until retiring from the position in November 2002, he was founding General Editor (initially with John Young) of the Palgrave-Macmillan Studies in Diplomacy series. In 2002-2003 he was an Occasional Teacher in the Department of International Relations at the London School of Economics & Political Science, and continued to teach on a part-time basis at Leicester until September 2008, when he retired completely from the University. He has been a Senior Fellow of DiploFoundation since 2004.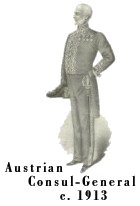 Until the end of the Oxford Dictionary of National Biography project in 2003, Professor Berridge was its Associate Editor for twentieth century diplomatists. His most recent books include the sixth edition of his graduate text, Diplomacy: Theory and Practice (2022), The Diplomacy of Ancient Greece: A short introduction (2018), and Diplomacy and Secret Service: A short introduction (2019). His books have been translated into eight languages.
G. R. Berridge is a member of the Society of Authors. He is married to a retired modern languages teacher, and has one daughter who is a Senior Lecturer in the School of History, Classics and Archaeology at Newcastle University and another who is a Philosophy graduate of University College London and works for the NHS. His hobbies include furniture restoration, gardening, collecting old books on diplomacy, and fiddling with this website. His claim to fame is that, while briefly serving as a member of the Events Committee at Durham University in 1967-8 he bought a cup of coffee for the great British blues guitarist and founder of Fleetwood Mac, Peter Green.